Metropolitan Washing Machine: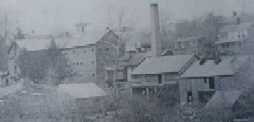 In 1857 a major industrial development occurred in Baileyville. David Lyman II started manufacturing the Metropolitan Washing Machine and later a clothes wringing and a small washing machine. In November of 1860 he started the "Metropolitan Washing Machine Co" with his father, William Lyman, and Moses Terrill. Moses Terrill was president and David Lyman was secretary/treasurer. Terrill and John O. Couch invented the clothes wringer. John Couch built the first machine in his house. In 1861 Mr. Lyman purchased an improved version of the wringer from Rev. F. Dickenson of Vermont. A.M. Bai ley was in charge of the work, keeping the machines in repair, and selecting the lumber for the washing machines. Producing 15,000 wringers a month, it became the largest manufacture of clothes wringers in the world.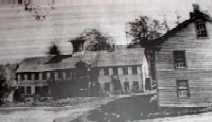 The company, with 125-160 workers, grew to have six building and covered 20,000 square feet. Steam power was added and around 1868 the adjacent mills and privileges above and below were purchased. This included the button shop and the bone mill. On High Street and other areas of Baileyville homes were built or purchased for workmen. Benjamin Terrill opened a store which always had a game of High, Low, Jack and the Game in progress on the round dining room table in his home. Mr. Bailey, Mr. Couch, and Mr. Moses Terrill all lived in the area.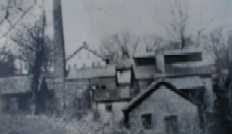 Because of David Lyman II the company was extremely successful. Mr. Lyman, a successful financier, was connected with the major financial centers of the country and was able to have his product reach a national market. Mr. Lyman, who once worked for the famous New York merchants Alsop and Chauncey, set up a sales office and show room in New York City. He was also the first president of Air Line Railroad, which connected Middletown with New Haven, Boston, and New York. He was instrumental in the construction of the line from New Haven to Willimatic with a depot in Middlefield, which gave Middlefield access to world markets.

Mr. Lyman was know for his honesty, devotion to fairness and carrying a job to its completion. Upon his passing the cities of Middletown and New Haven passed resolutions honoring him for being " eminently faithful in the discharge of every duty, attending to every trust committed to his care; genial, earnest, full of hope, inspiring to others with his enthusiasm." His death at age 51 was an immense lost to Middlefield and the surrounding area.